Tromsø
Adult Price from
1350 NOK per
Norway is known for its beautiful fjords where the mountains meet the sea - and we'd like to keep it this way! Come with us for a road trip like no other. You'll discover places with amazing scenery, admire arctic wilderness and take memorable shots. You'll also experience & participate in one of our citizen science projects, where you'll have the opportunity to collect data from our stunning beaches. Following our validated methodology, you'll be provided much-needed data to help fight to protect our tundra. After the collection, that data is uploaded to our research partners' database, where they'll use it in their research that will help inform policy-making.

After our science contribution is done, we can lay back & enjoy the homemade lunch we have prepared for you. This is the most ethical trip for you to experience the extraordinary nature of Northern Norway. Explore different locations on the islands to see the fjords, mountains, beaches, lakes, forests and small villages in the Norwegian countryside. On this trip you will get to beautiful places to take photos, relax in a peaceful atmosphere and enjoy the views and sounds of nature, and if we are lucky, we can even see some wildlife! Your guide will assist you with your camera, if needed, and will be taking photos of the fjord sightseeing activity. These photos will be shared after the fjord tour in web-sized resolution. After enjoying your included homemade lunch and hot chocolate we'll return you to Tromso.
Season: 15th September - 30th April
Duration: 4.5 hours
Group size: 4 - 15 pax
Minimum age: 2 years old (upon request, we can accept younger children, however parents must bring car seat & meal, office must be informed)
Meeting time: 09:50 in front of the Scandic Ishavhotel
Departure: 10:00
Return: Drop off in front of the Scandic Ishavhotel.
Inclusions: Homemade sandwich with locally sourced ingredients, biscuits & hot chocolate, tripods, photos of the tour in web-sized resolution.
Safety considerations: The tour involves some walking; the conditions may be icey, slippery, uneven, muddy, snowy or otherwise. Please wear appropriate footwear and clothing.
Important information:
- Our terms and conditions and our generous cancellation policy can be found here.
- Always travel with travel insurance.
- Blue hour is a magical time of the day. Please see this link for more detailed information about the Polar Night. Here is the link to an album with images taken by our photographers during blue hour. Here's a link to our Arctic Landscape album so you can see how different it can look, depending on the day.
- All participants need to complete the eWaiver before the tour/activity start time. Here is the link to our waiver. It's one eWaiver per participant, no matter how many Wandering Owl activities you join.
- We suggest to download WhatsAPP before travelling to Norway. We prefer to use WhatsAPP or email when communicating with our guests. Remember to keep your phone handy on the day of the tour incase we need to make last minute changes or communicate with you.
- Here's an article about sustainable souvenir practices that all travellers should be informed about.

Don't forget to like, follow and tag @wanderingowl in owl your adventures with us.
You have booked our Arctic Landscapes with Citizen Science fjord sightseeing activity. This activity is supplied by us, Wandering Owl.
- Make sure all guests/particpants complete our eWaiver before the activity, project or tour departure date:
https://forms.office.com/r/Xrt2DEEeBF
- Information about the meeting location: The pick up location is
in front of the Scandic Ishavhotel
for all
Wandering Owl
supplied tours and all
Wild Lab Projects
activities and projects. Directions can be found
here.
There is no Wandering Owl or Wild Lab Prjects signage but it's easy to find. We ask that you arrive 5 - 10 minutes early, please arrive on time - we can not delay the departure for guests and participants that fail to arrive on time. Our guides and facilitators will arrive 5 minutes before the departure time because the vehicle can not be standing in this parking zone for longer than 10 minutes. If there is snow or traffic, the guides and facilitators might be slightly delayed.
- Please read our
FAQ
to be well prepared for your stay in Tromsø.
- We have merchandise available for purchase
here
.
- Wandering Owl has partnered up with the Aurora APP. If you'd like to follow the upcoming forecasts and predictions,
download this APP
and follow along.
- Would you like to learn more about the nonprofit that Wandering Owl has founded? Learn more about
Wild Lab Projects here
.

Always travel with travel insurance. Wandering Owl has a strict cancellation policy and no refunds are given if you can not attend the tour for circumstances outside Wandering Owls control such as flights, immigration or custom delays, or cruise docking being delayed, cancelled or missed etc.
Finally, don't forget to like, follow and tag us on social media @wanderingowl!
Taxes
Transport Tax - AL
3.5 % ( Price Inclusive )
Food Tax - AL
0.4 % ( Price Inclusive )
Tags
SUITABILITY:Day Time, AGE:Adult, INTEREST:Ecotourism, AGE:Teenager, AGE:Infant, AGE:Senior, INTENSITY:Relaxed, INTEREST:Sightseeing, CATEGORY:Sightseeing, SKILL_LEVEL:Beginner, AGE:Child, INTEREST:Cultural, TYPE:Tour
Adventure cup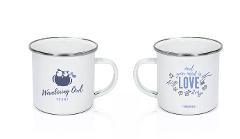 Souvenir package worth NOK650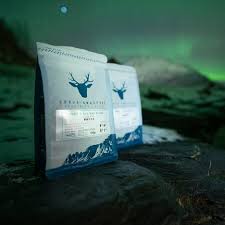 Map of Tromsø area

Postcard package (5)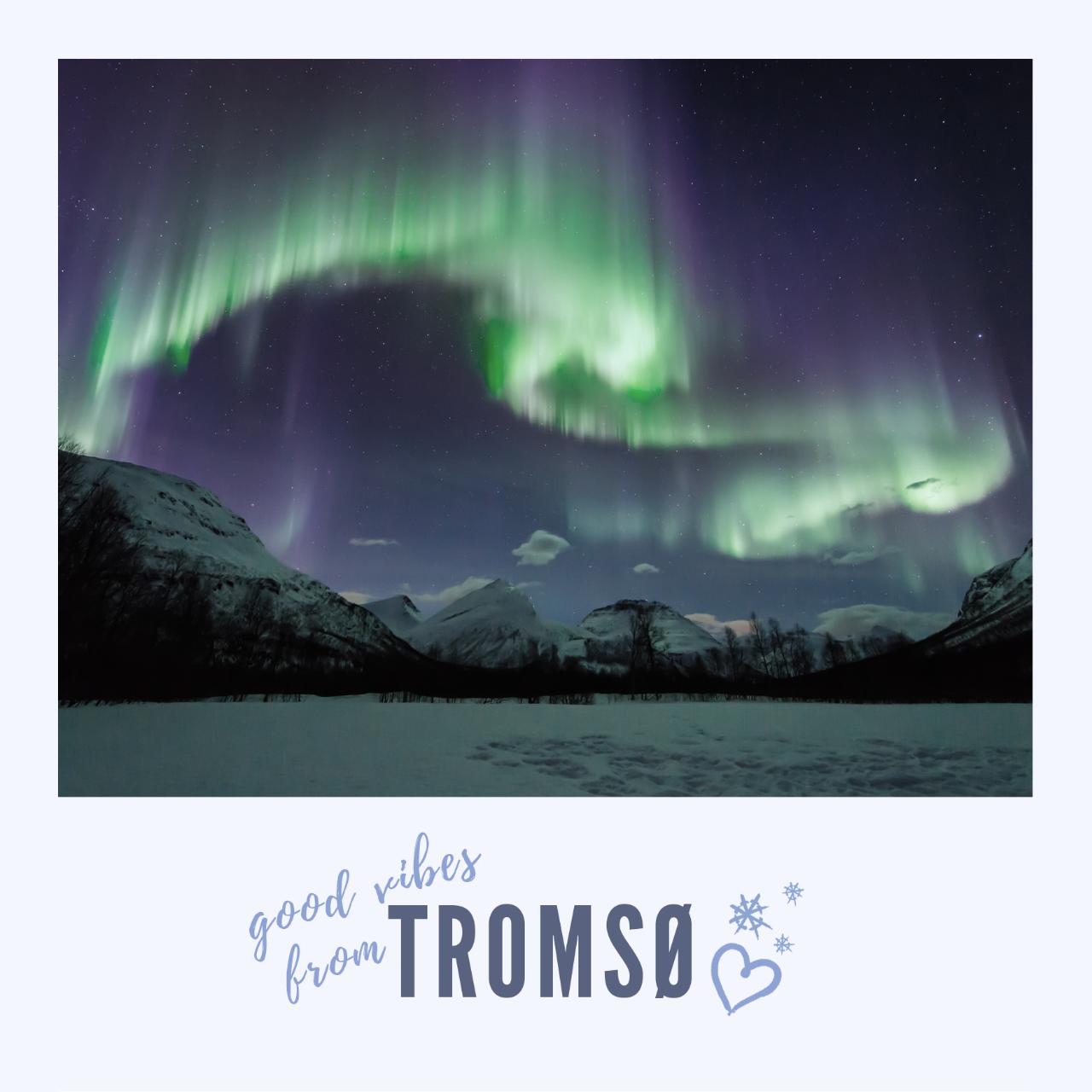 Make a donation Wild Lab Projects

Online Aurora Photography course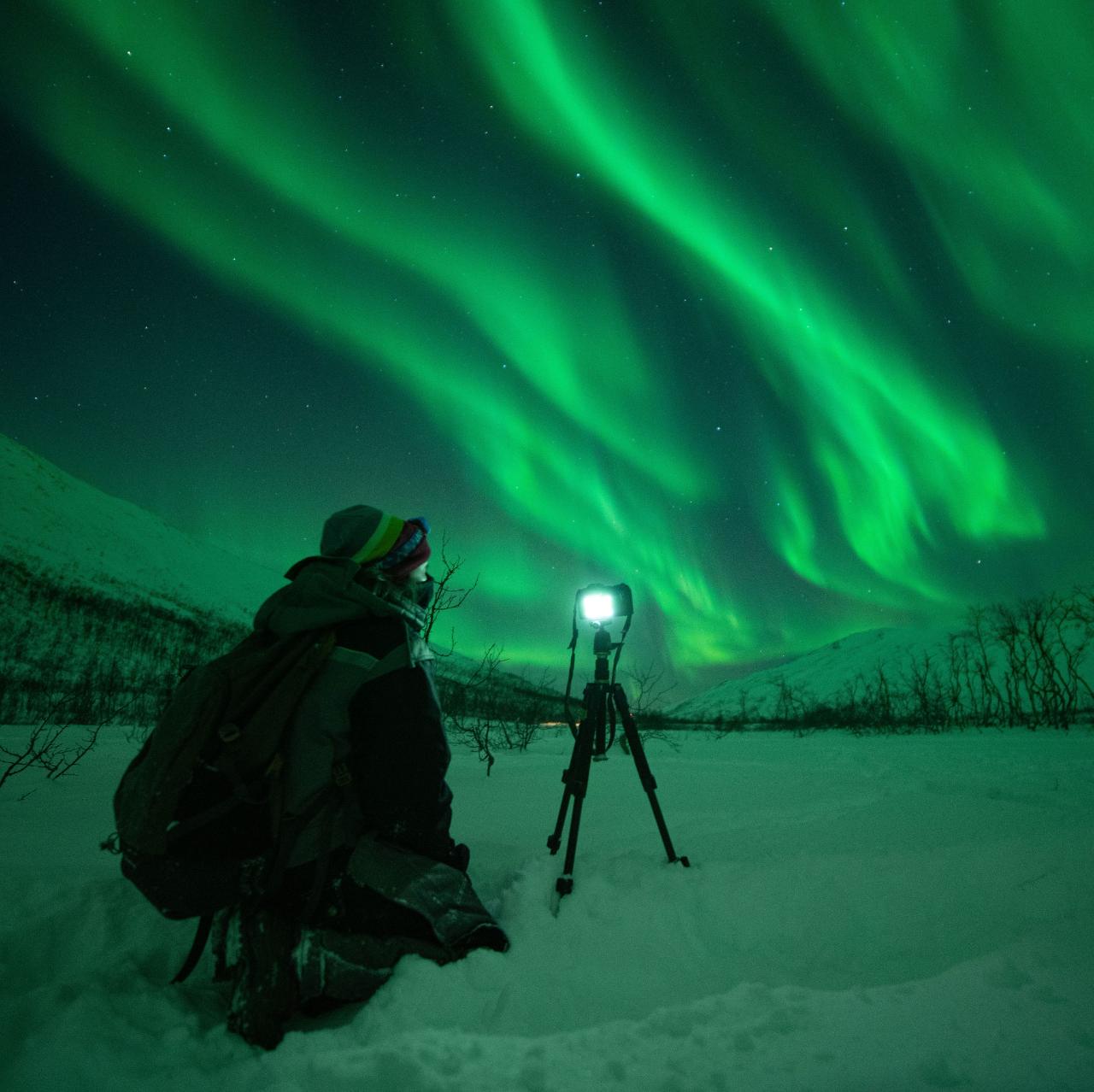 600 NOK
This specialised photography course focuses on aurora photography. The masterclass includes detailed information and training to get you prepared to photography the Northern Lights. The course is 100% online, so you can study & get prepared before your holiday. The price for this add on is normally NOK 1350;-
Terms
Always travel with travel insurance, please read the terms and conditions before booking. See terms and conditions here: https://www.wanderingowl.com/terms-conditions/ This must be displayed according to Norwegian taxation law: This tour (product) consists of three components: Component 1: Transportation 33% of the tour (component taxed at 12%) Component 2: Food 4% of the tour (component taxed at 15%) Component 3: Guiding 64% of the tour (component taxed at 0%) There is a non - refundable booking handling and labour fee of 200 nok per booking.