Tromsø
Adult Price from
1780 NOK per
Come with us for your Aurora hunt for an amazing experience underneath the Aurora Borealis. Tromsø is the best place to see the Northern Lights. Leave the light pollution in Tromsø behind and travel into the Arctic wilderness. During this activity, our small team of Aurora guides check the forecasts and use local knowledge to decide on the best place to chase the Northern Lights. When we find the best spot we will dress in warm thermal suits and boots, make a cosy campfire, and enjoy a homemade meal. During your Aurora Hunt activity you'll be shown how to use your camera, photograph the Aurora, and our guides will take photos of you, which are provided for free in web-sized resolution after the tour. Relax by the campfire with hot chocolate before being returned back to Tromsø island to your hotel. Increase your chances to see the Northern Lights by joining on multiple evenings.
Season:
15th September - 15th April
Duration:
5 - 8 hours
Group size:
8 - 15 pax (Minimum of 3 adults to confirm the tour)
Minimum age:
6 years old (please assess your child's comfort & safety for this activity)
Meeting time:
17:50 in front of the Scandic Ishavhotel
Departure:
18:00
Return:
Drop off to your accommodation on Tromsøya (Tromsø Island) only.
Inclusions:
Thermal suits & boots (adult sizes only), warm homemade soup, biscuits & hot chocolate, tripods, photos of the tour in
web-sized resolution
.
Safety considerations: The tour involves some walking (at least 200m); the conditions may be icy, slippery, uneven, muddy, snowy, or otherwise. The temperatures may be extremely cold (sometimes below -30) please ensure you are wearing appropriate clothing underneath your thermal suit.
After booking: After you book this activity you will be sent an immediate email with a link to our eWavier. We ask that you complete the link as soon as you can, please allow about 5 - 10 minutes to complete this.
Taxes
Food Tax - AH
0.5 % ( Price Inclusive )
Tags
ACCESSIBILITY:Asthmatic, AGE:Adult, SUITABILITY:Gift Voucher, CATEGORY:Eco-Tours, INTEREST:Special Interest, INTEREST:Ecotourism, AGE:Teenager, AGE:Senior, INTENSITY:Active, SUITABILITY:Night Time, SUITABILITY:Groups, SKILL_LEVEL:Beginner, AGE:Child, SUITABILITY:Any Weather, INTEREST:Cultural, TYPE:Tour
Postcard package (5)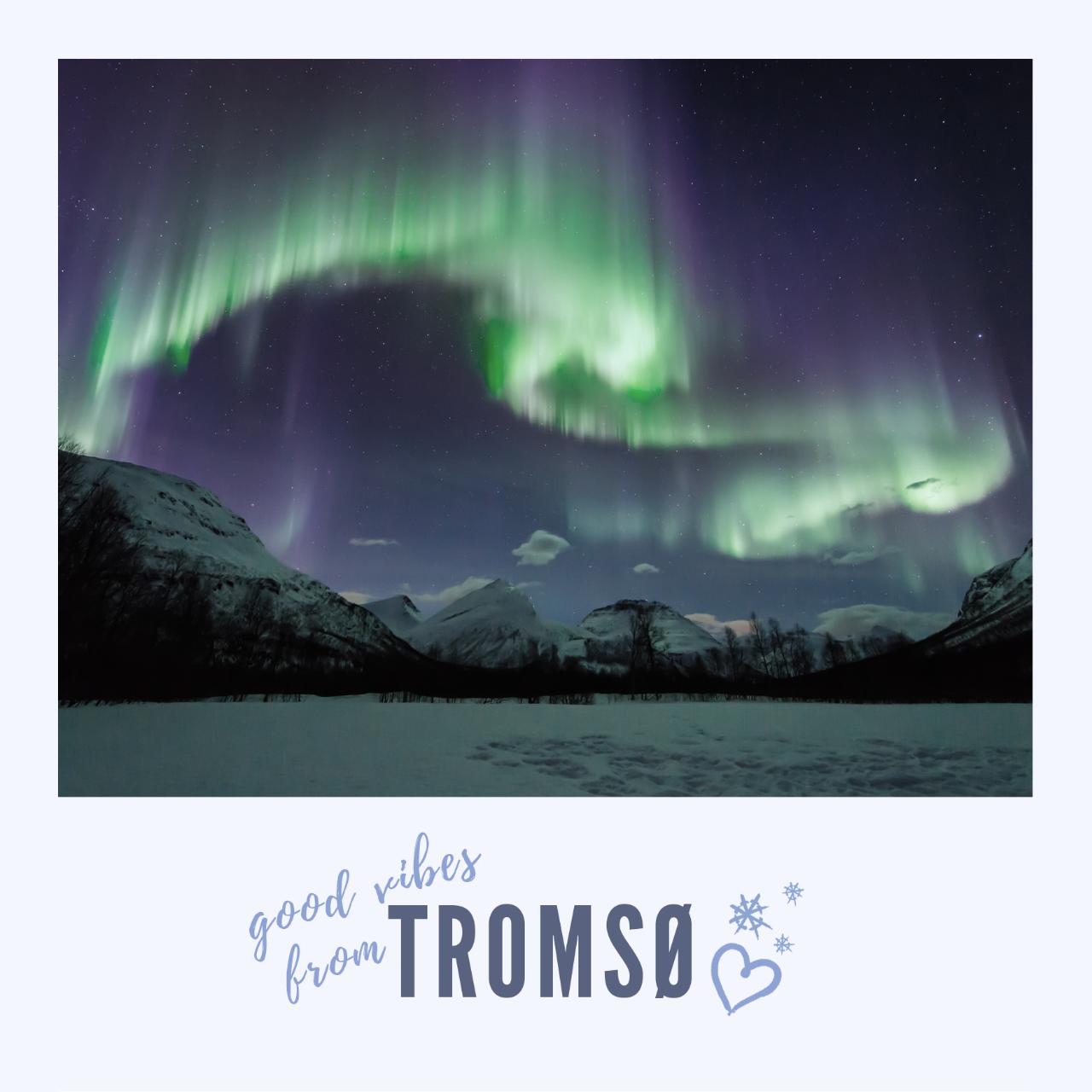 Online Aurora Photography course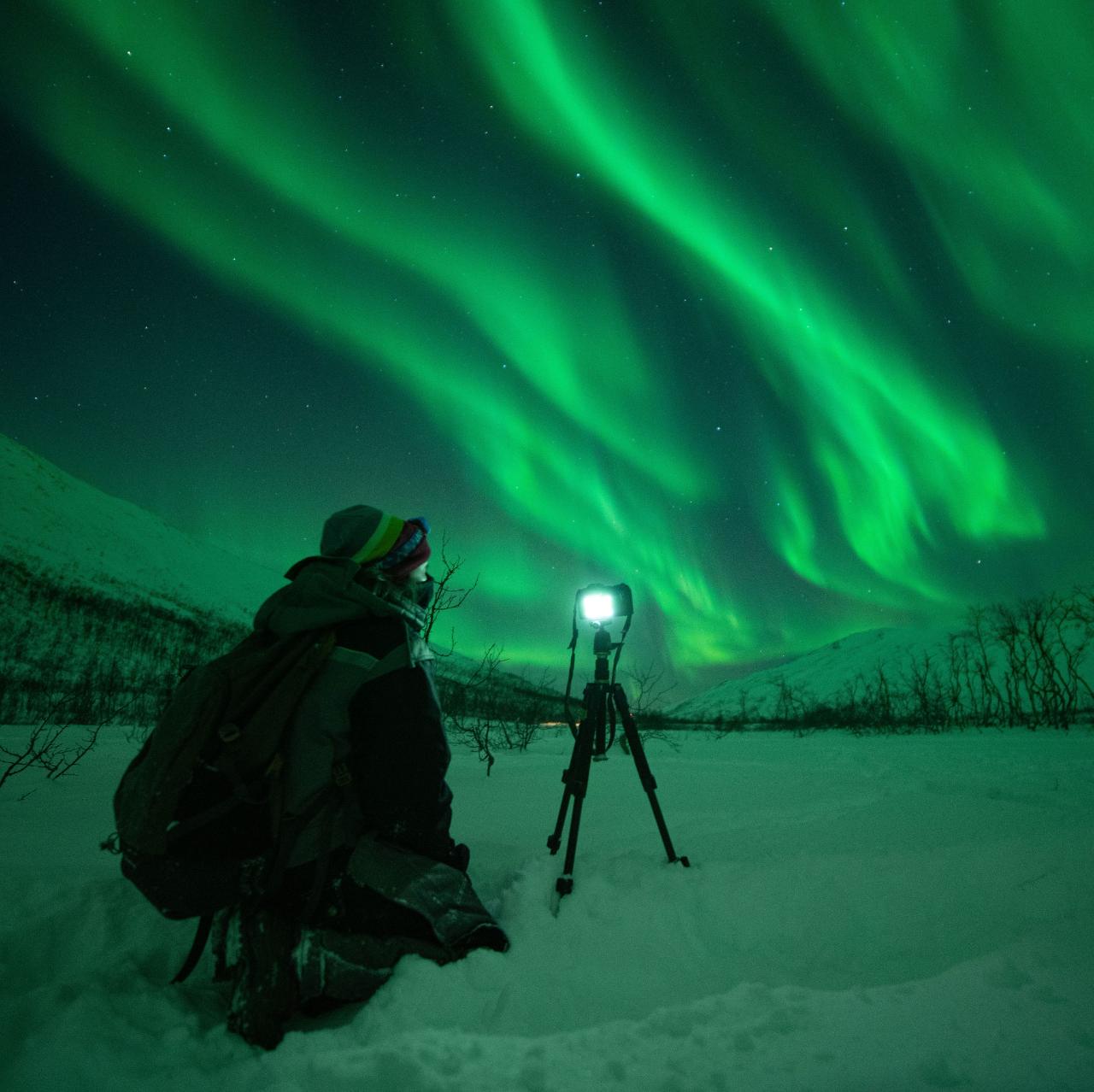 Flexible rebooking & cancellation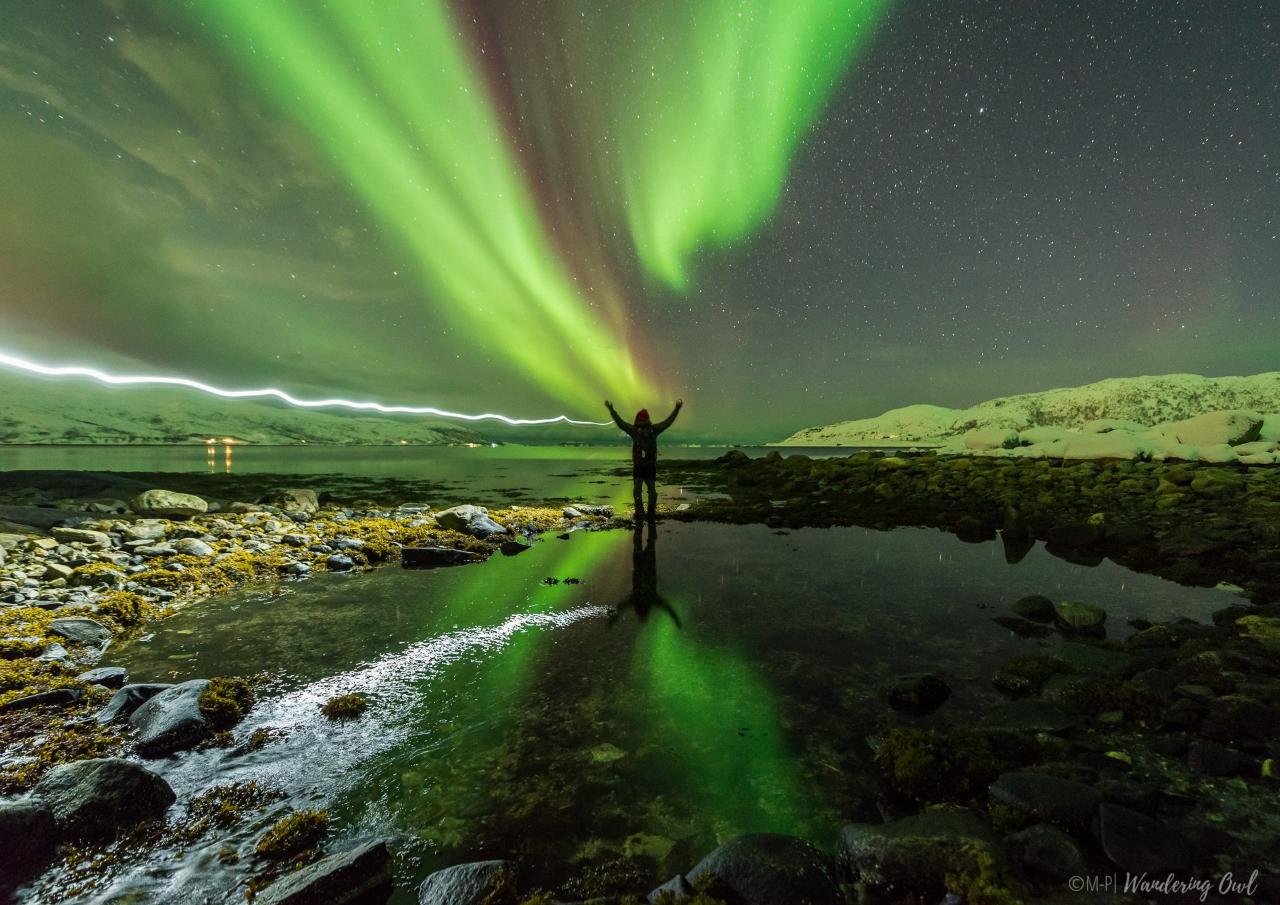 Map of Tromsø area

Make a donation Wild Lab Projects

Souvenir package

450 NOK
Includes a bag of locally roasted coffee, 5 postcards & an artistic map of beautiful Tromsø
Terms
Always travel with travel insurance & please read the terms and conditions before booking https://www.wanderingowl.com/terms-conditions/ Guests must complete the link sent to them via the confirmation email in order to receive their meal choice, equipment and photographs and the eWaiver sent to them alongside this. Please ensure you read and understand the "Additional Safety Considerations relevant for winter season 2020/21" before booking. This must be displayed according to Norwegian taxation law: This tour (product) consists of three components: Component 1: Transportation 28% of the tour (component taxed at 12%) Component 2: Food 4% of the tour (component taxed at 15%) Component 3: Guiding 68% of the tour (component taxed at 0%) There is a non - refundable booking handling and labour fee of 200nok per booking.