Tromsø
Adult Price from
1650 NOK per
Leave the beaten tracks behind and immerse yourself in the long polar night. If the sky is clear and if the stars are out you may even see the Northern Lights! Listen to the silence and feel what the Arctic winter and polar night is all about. This winter activity gives adventurous travellers the chance to experience snow shoeing or hiking under a billion stars, the moon and may be even the Northern Lights! The most intimate beauty is revealed to the most adventurous night owls. This night time activity includes a warm home-made meal, thermal suits and boots and snowshoes. Your guide will take photos of your activity and share them with you after the tour in web-sized resolution. After enjoying a homemade hot chocolate we'll take you back to your hotel on Tromso island.

Season: 15th September - 15th April (depending on the full moon dates)
Duration: 4 - 6 hours
Carbon emitted: 2kg
Group size: 4 - 8 pax
Minimum age: 10 years old (please assess your child's comfort & safety for this activity)
Meeting time: 17:50 in front of the Scandic Ishavhotel
Departure: 18:00
Return: Drop off to the city centre.
Inclusions: Thermal suits & boots (adult sizes only), warm homemade soup, biscuits & hot chocolate, tripods, photos of the tour in web-sized resolution.
Safety considerations: The tour involves walking (at least 1m); the conditions may be icy, slippery, uneven, muddy, snowy, or otherwise. The temperatures may be extremely cold (sometimes below -30) please ensure you are wearing appropriate clothing underneath your thermal suit.

Important information:
- Our terms and conditions and our generous cancellation policy can be found here.
- Always travel with travel insurance.
- All participants need to complete the eWaiver before the tour/activity start time. Here is the link to our waiver. It's one eWaiver per participant, no matter how many Wandering Owl activities you join.
- We suggest to download WhatsAPP before travelling to Norway. We prefer to use WhatsAPP or email when communicating with our guests. Remember to keep your phone handy on the day of the tour incase we need to make last minute changes or communicate with you.
- It's a great idea to dress in layers, so as you warm up or cool down you can add and remove layers. We suggest: woolen base layer, woolen sweater, down mid layer and a shell or or windproof jacket as the final layer. Jeans, especially skinny jeans aren't windproof nor do they have any thermal qualities. High heels and fashion shoes are unsuitable.
- We never cancel simply because the forecast says it might be cloudy. You can learn more about this by reading our Northern Light blog category here.
- The activity varies every night of the season. Here is a link to our album to show you how different it can look depending on the environmental conditions at the time. Remember a star walk is a unique experience, even if the stars don't appear, it's truly magical to wander in the snow in the wilderness at night.

Don't forget to like, follow and tag @wanderingowl in owl your adventures with us.
You have booked our Star Walk on the Wild Side snowshoeing/hiking activity. This activity is supplied by us, Wandering Owl.
- Make sure all guests/particpants complete our eWaiver before the activity, project or tour departure date:
https://forms.office.com/r/Xrt2DEEeBF
- Information about the meeting location: The pick up location is
in front of the Scandic Ishavhotel
for all
Wandering Owl
supplied tours and all
Wild Lab Projects
activities and projects. Directions can be found
here.
There is no Wandering Owl or Wild Lab Prjects signage but it's easy to find. We ask that you arrive 5 - 10 minutes early, please arrive on time - we can not delay the departure for guests and participants that fail to arrive on time. Our guides and facilitators will arrive 5 minutes before the departure time because the vehicle can not be standing in this parking zone for longer than 10 minutes. If there is snow or traffic, the guides and facilitators might be slightly delayed.
- Please read our
FAQ
to be well prepared for your stay in Tromsø.
- We have merchandise available for purchase
here
.
- Wandering Owl has partnered up with the Aurora APP. If you'd like to follow the upcoming forecasts and predictions,
download this APP
and follow along.
- Would you like to learn more about the nonprofit that Wandering Owl has founded? Learn more about
Wild Lab Projects here
.

Always travel with travel insurance. Wandering Owl has a strict cancellation policy and no refunds are given if you can not attend the tour for circumstances outside Wandering Owls control such as flights, immigration or custom delays, or cruise docking being delayed, cancelled or missed etc.
Finally, don't forget to like, follow and tag us on social media @wanderingowl!
Tags
AGE:Adult, TYPE:Activity, INTENSITY:Sporty, INTEREST:Special Interest, SUITABILITY:Night Time, SKILL_LEVEL:Intermediate, SUITABILITY:Groups, INTEREST:Ecotourism, AGE:Teenager, CATEGORY:active tours, INTEREST:Sightseeing
Adventure cup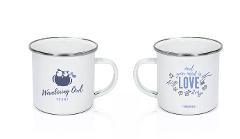 Map of Tromsø area

Souvenir package worth NOK650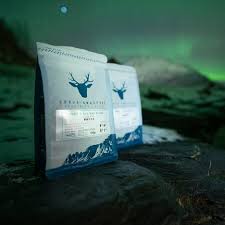 Postcard package (5)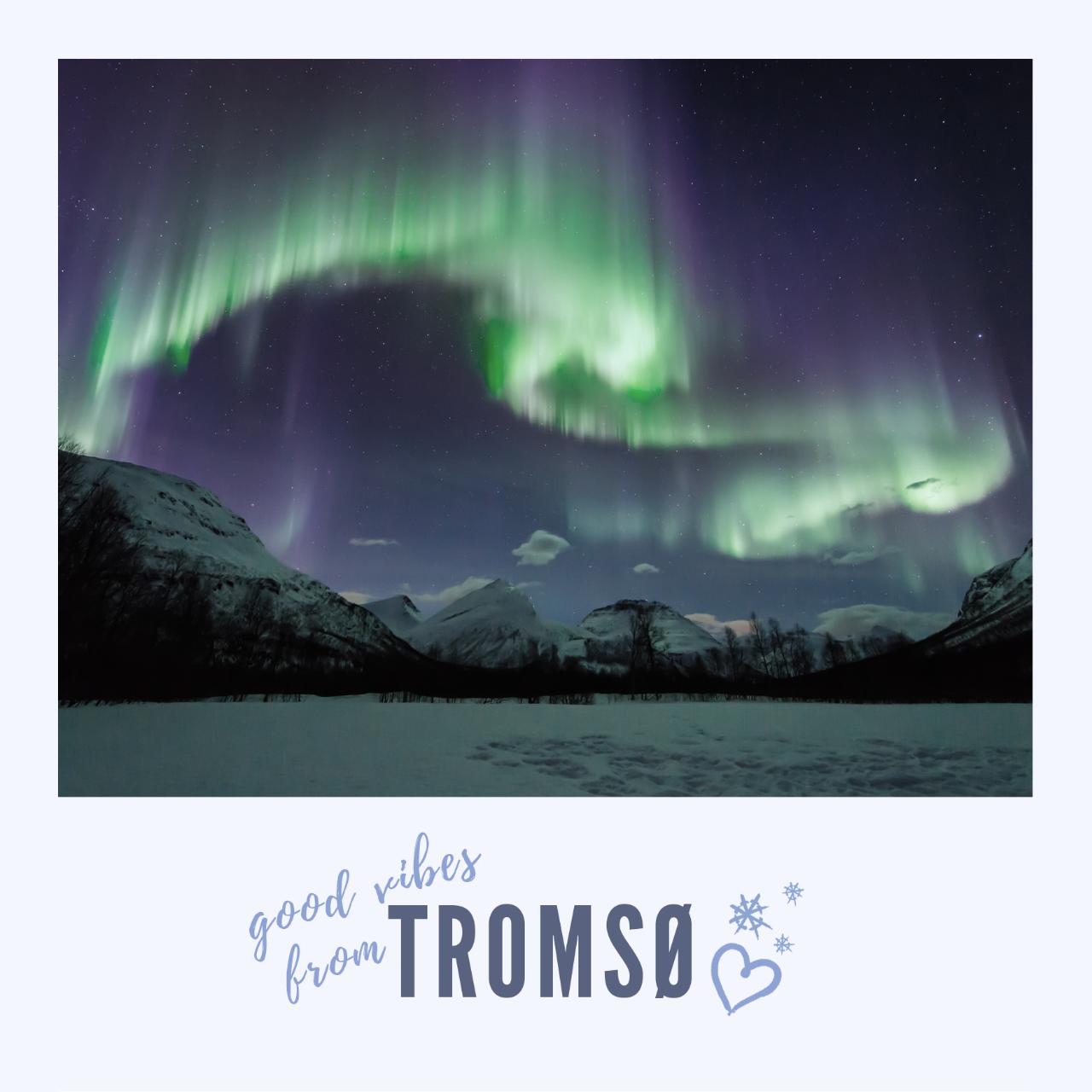 Online Aurora Photography course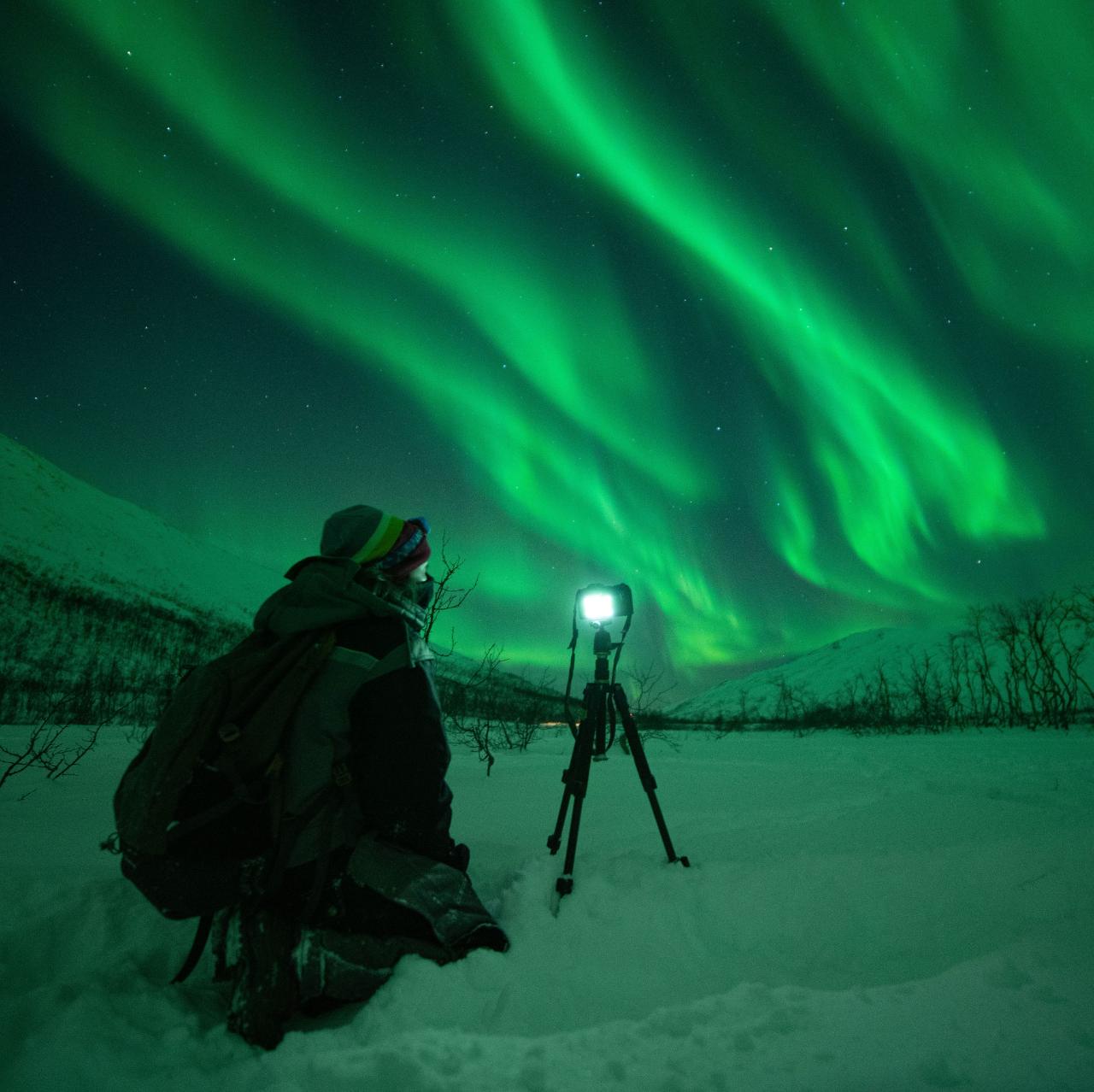 Make a donation Wild Lab Projects

50 NOK
Wild Lab Projects is a new part of Wandering Owl. Providing data for research groups that they are otherwise unable to collect. We do this through our citizen science projects. Making a donation to Wild Lab Projects goes a long way to ensure the longevity of our citizen science projects. Projects include tundra restoration after Northern Light tourism season, education other tour operators on regenerative behaviours that limit their footprint & protect our wilderness, kelp re-wilding, microplastic data collection & removal, ocean litter collecting, documenting & removal, Owl nest installation, & many more. Wild Lab Projects website is under construction & is due to be launched in May.
Terms
Always travel with travel insurance, please read the terms and conditions before booking. See terms and conditions here: https://www.wanderingowl.com/terms-conditions/ This must be displayed according to Norwegian taxation law: This tour (product) consists of three components: Component 1: Transportation 31% of the tour (component taxed at 12%) Component 2: Food 6% of the tour (component taxed at 15%) Component 3: Guiding 63% (component taxed at 0%) There is a non - refundable booking handling and labour fee of 200nok per booking.