Senja
Quantity Price from
4600 NOK per
Hike the incredible "Segla" with us! We'll take you up the Hesten trail to the beautiful cliffs and stunning views of the Segla peak. Our guide will show you the way and inform you about local wildlife and plants. Take a closer look at Norwegian summer landscapes as you hike through the local wilderness. This hiking activity brings travellers into the summer landscape. Experience the best heart-stopping views of Segla. During your hike activity through the northern Norwegian landscape we'll find the best place to enjoy your home-made meal. Relax and keep a look out for reindeer, eagles, ptarmigans, hares and other wildlife. Don't forget to look down at the ground where you'll be able to see seasonal berries or mushrooms growing in the wild. This summer hiking activity is the safest way to see Segla. Wilderness is just around the corner!

Season: Possible year round, snowshoes may be needed in winter and spring
Duration: 5 hours
Group size: 1 - 8 pax (this is a private activity)
Minimum age: 6 years old (please assess your child's comfort & safety for this activity)
Meeting time: 11:00 / 13:00 / 15:00 / 20:00
Meeting location: Please meet the guide at the arranged starting point. This will be arranged via email after the booking.
Return: Approximately 3 - 5 hours later
Inclusions: Photos of the tour in web-sized resolution, a guide to safely show you the way, light meal, homemade snacks & hot chocolate
Good to know: This local hike can include transportation to the hiking location, however additional costs may apply, ask us!
Safety considerations: The tour involves hiking; the conditions may be icy, slippery, uneven, muddy, a bit snowy, hot, humid, windy or otherwise. The temperatures may be cold and windy please ensure you are wearing appropriate clothing and have ample water for the activity. Stay away from the cliff edge. Wandering Owl has appropriate liability insurances, but please ensure you have your own medical and travel insurance, just as you would normally have.
Taxes
Food Tax - TWWS
0.5 % ( Price Inclusive )
Transport Tax (not provided)
Tags
CATEGORY:Hiking & Trekking, INTENSITY:Active, AGE:Adult, TYPE:Activity, INTEREST:Special Interest, SKILL_LEVEL:Intermediate, SUITABILITY:Groups, INTEREST:Ecotourism, AGE:Teenager, AGE:Child, SUITABILITY:Any Weather, INTEREST:Sightseeing
Make a donation Wild Lab Projects

Souvenir package worth NOK650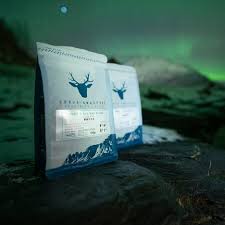 599 NOK
Includes a Wandering Owl Adventure Cup, a bag of locally roasted coffee, 5 postcards & an artistic map of beautiful Tromsø
Terms
Always travel with travel insurance, please read the terms and conditions before booking. See terms and conditions here: https://www.wanderingowl.com/terms-conditions/ This must be displayed according to Norwegian taxation law: This tour (product) consists of three components: Component 1: Transportation 0% of the tour (component taxed at 12%) Component 2: Food 4% of the tour (component taxed at 15%) Component 3: Guiding 96% % (component taxed at 0%) There is a non - refundable booking handling and labour fee of 200 nok per booking.