Tromso
Adult Price from
1350 NOK per
This summer activity offers a unique hiking experience in the light of the midnight sun. Haven't you ever wished to see the sun that never sets? How about gazing at majestic sceneries of mountains and fjords from a viewpoint? Up here you can have both. Come and take a walk with us in the light of the arctic summer night and experience nature a little bit closer. Wilderness is just around the corner! If you think laying back to watch the midnight sun is not fun enough for you... If you feel like exploring a little bit further, coming closer to nature and being rewarded by an amazing view from a height, this may just be the midnight sun activity that you are looking for. On this easy hike up a small mountain you will be able to shake the dust off your shoulders, breathe in fresh air and be amazed by what these Norwegian landscapes have to offer... all this in the warm colours of a never-ending sunset.

Season: 1st July - 15th August
Duration: 5 hours
Carbon emitted: 2kg
Group size: 3 - 8 pax
Minimum age: 6 years old (please assess your child's comfort & safety for this activity)
Meeting time: 20:00
Meeting location: In front of the Scandic Ishavhotel
Return: Approximately 01:00
Inclusions: Photos of the tour in web-sized resolution, a guide to safely show you the way, light meal, snacks & hot chocolate
Safety considerations: The tour involves hiking; the conditions may be icy, slippery, uneven, muddy, a bit snowy, hot, humid, windy or otherwise. The temperatures may be cold and windy please ensure you are wearing appropriate clothing and have ample water for the activity. Wandering Owl has appropriate liability insurances, but please ensure you have your own medical and travel insurance, just as you would normally have.
Additional Safety Considerations relevant for winter season 2021/22 and summer 2021:
Wandering Owl has a duty of care to protect the health and safety of our team, our guests and to do our part are responsible community members. For this reason we have implemented the following standards in all our tours. Please read them before booking, by providing payment you have confirmed that you agree and understand these standards: Planning your Aurora Holiday during COVID-19.
You have booked our Summer Night Hike activity. This activity is supplied by us, Wandering Owl.
- Make sure all guests/particpants complete our eWaiver before the activity, project or tour departure date:
https://forms.office.com/r/Xrt2DEEeBF
- Information about the meeting location: The pick up location is
in front of the Scandic Ishavhotel
for all
Wandering Owl
supplied tours and all
Wild Lab Projects
activities and projects. Directions can be found
here.
There is no Wandering Owl or Wild Lab Prjects signage but it's easy to find. We ask that you arrive 5 - 10 minutes early, please arrive on time - we can not delay the departure for guests and participants that fail to arrive on time. Our guides and facilitators will arrive 5 minutes before the departure time because the vehicle can not be standing in this parking zone for longer than 10 minutes. If there is snow or traffic, the guides and facilitators might be slightly delayed.
- Please read our
FAQ
to be well prepared for your stay in Tromsø.
- We have merchandise available for purchase
here
.
- Would you like to learn more about the nonprofit that Wandering Owl has founded? Learn more about
Wild Lab Projects here
.

Always travel with travel insurance. Wandering Owl has a strict cancellation policy and no refunds are given if you can not attend the tour for circumstances outside Wandering Owls control such as flights, immigration or custom delays, or cruise docking being delayed, cancelled or missed etc.
Finally, don't forget to like, follow and tag us on social media @wanderingowl!
Taxes
Transport Tax - TWWS
2.7 % ( Price Inclusive )
Food Tax - TWWS
0.5 % ( Price Inclusive )
Tags
Map of Tromsø area

Postcard package (5)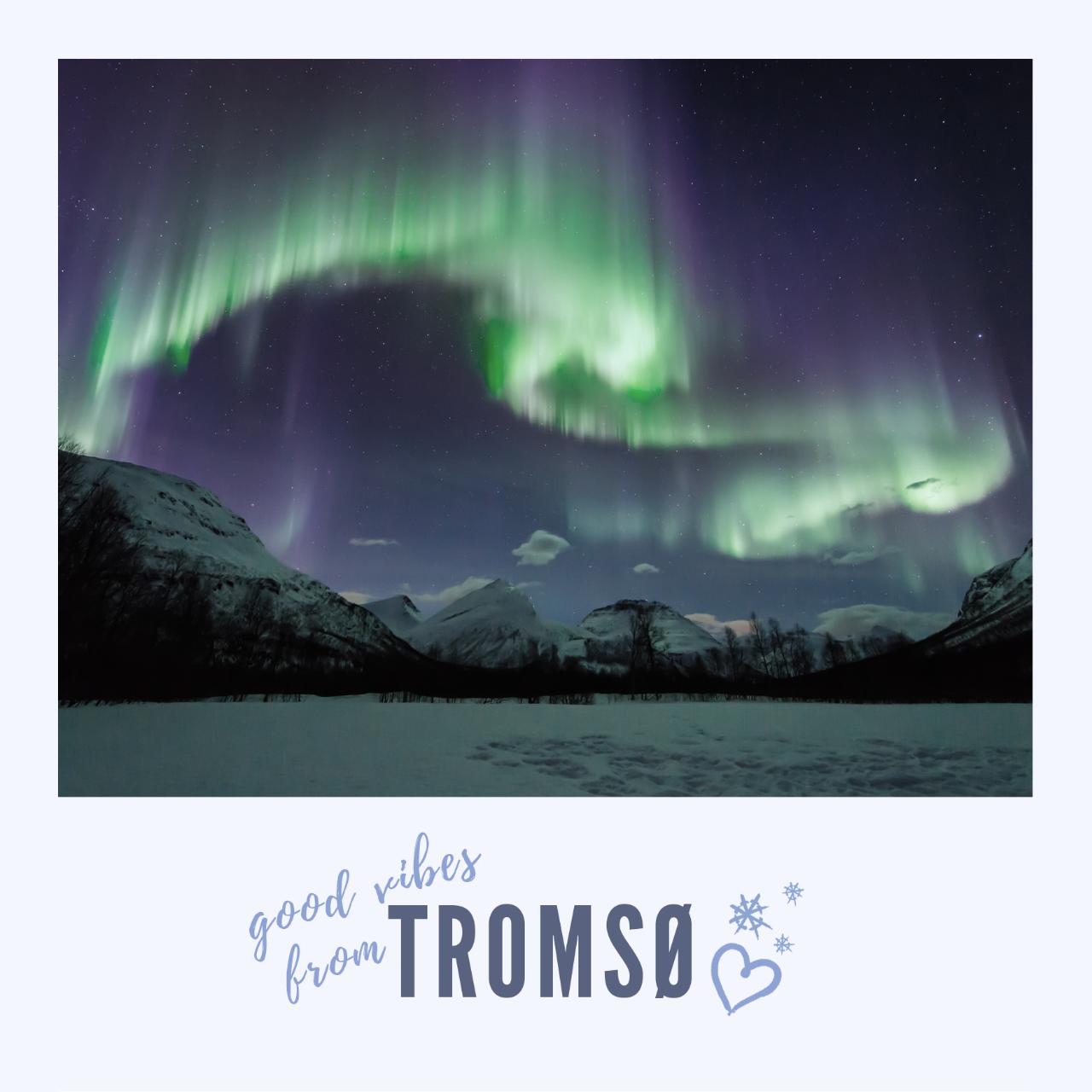 200 NOK
Purchase your holiday postcards from Wandering Owl. Pre-book them & receive them on the tour.
Terms
Always travel with travel insurance, please read the terms and conditions before booking. See terms and conditions here: https://www.wanderingowl.com/terms-conditions/ This must be displayed according to Norwegian taxation law: This tour (product) consists of three components: Component 1: Transportation 25% of the tour (component taxed at 12%) Component 2: Food 4% of the tour (component taxed at 15%) Component 3: Guiding 71% of the tour (component taxed at 0%) There is a non - refundable booking handling and labour fee of 200nok per booking.