Tromsø
Quantity Price from
1450 NOK per
Join this nature conservation project that promotes coexistence with the black-legged kittiwake, an endangered species of bird that seeks refuge in Tromsø. This cohabitation can be a source of conflict. This project aims at creating innovative solutions to live in harmony with nature in our urban spaces. As a citizen scientist, you will map the nests in the city center and monitor the breeding activity on the "kittiwake hotels". Make your stay in Tromsø count, while discovering Tromsø from an original perspective with a local nature advocate.

This project is run by the nonprofit Wild Lab Projects in collaboration with the Norwegian Institute for Nature Research. This project is result-oriented and therefore aims for concrete change in favor of coexistence with kittiwakes. In autumn, a report will be sent to you, describing how your contribution has been productive.
Season: Spring and summer
Duration: 3 hours
Group size: 3 - 6 people
Minimum age: 12 years old (upon request, we can accept younger children, however parents must discuss this with us in advance to determine if it is suitable)
Meeting time: 08:50 | 9:50 in front of the Scandic Ishavhotel (check your start time)
Departure: 9:00 | 10:00
Return: City centre
Inclusions: All equipment needed for the project.
Difficulty: 2-km walk in the city on asphalt. This activity is wheelchair-friendly.
Safety considerations: The project involves walking in the city on asphalt. The conditions may be icy, slippery, uneven, muddy, windy or otherwise. Please wear appropriate footwear and clothing.
Important information:
- Wild Lab Projects is a local nonprofit founded by Wandering Owl in 2023. Learn more about it here.
- This activity is just one part of a larger ongoing project with Wild Lab Projects. You can read more about the project, the projects goals and why this project is so crucial here.
- Full terms for joining Wild Lab Projects can be found here.
- Always travel with travel insurance.
- All participants need to complete the eWaiver before the tour/activity start time. Here is the link to our waiver. It's one eWaiver per participant, no matter how many Wandering Owl or Wild Lab Projects activities you join.
- We suggest to download WhatsAPP before travelling to Norway. We prefer to use WhatsAPP or email when communicating with our guests. Remember to keep your phone handy on the day of the tour incase we need to make last minute changes or communicate with you.
Don't forget to like, follow and tag @wanderingowl and @wildlabprojects in owl your adventures with us.
You have booked to Monitor Kittiwakes. This activity is supplied by Wild Lab Projects.

Wild Lab Projects is a nonprofit that was founded in 2023 by Wandering Owl. As part of Wandering Owl's ongoing support of Wild Lab Projects, some software and services are provided by Wandering Owl - including the software you have used to sign up as a participant to this project. To ensure the most sustainable practices are in place, some equipment and services will be supplied from Wandering Owl and thus may have the Wandering Owl logo, address or contact information on it. Both Wild Lab Projects and Wandering Owl team members can assist you with any questions you may have :)


- Information about the meeting location: The pick-up location is
in front of the Scandic Ishavhotel
for all
Wild Lab Projects
activities and projects. Directions can be found
here.
There is no Wild Lab Projects signage but it's easy to find. We ask that you arrive 5 - 10 minutes early, please arrive on time - we can not delay the departure for participants that fail to arrive on time. Our facilitators will arrive 5 minutes before the departure time because the vehicle can not be standing in this parking zone for longer than 10 minutes. If there is snow or traffic, the facilitators might be slightly delayed.
- Please read our
FAQ
to be well-prepared for your time in Tromsø.
- If you would like to know
more about Northern Lights
or other interesting reads, like
how to stay warm in the Arctic
, to learn about our fav restaurants, bars, cafes and other things to do in
Tromsø
, please check out Wandering Owl's blog :)
Always travel with travel insurance. Wild Lab projects has a schedule that isn't flexible. The project start time or date can not be changed. If you can not attend the project for circumstances outside Wild Lab Projects control such as flights, illness, immigration or custom delays, or cruise docking being delayed, cancelled, or missed, etc rescheduling can not be offered. As each project needs a minimum number of participants to be able to execute the projects goal, it's crucial that participants are on time. All donations are non-refundable.

Finally, don't forget to like, follow and tag us on social media @wildlabprojects
Tags
SUITABILITY:Day Time, AGE:Adult, TYPE:Activity, CATEGORY:Eco-Tours, SUITABILITY:Family, INTEREST:Ecotourism, AGE:Teenager, INTENSITY:Active, INTEREST:Voluntourism, SUITABILITY:Schools, SUITABILITY:Groups, SKILL_LEVEL:Beginner, AGE:Child, SUITABILITY:Any Weather, INTEREST:Cultural
Adventure cup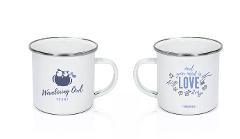 Make a donation Wild Lab Projects

Map of Tromsø area

350 NOK
Purchase a beautiful old-style map of the Tromsø area from Wandering Owl. Pre-book it & receive them on the tour. 50 x 50 cm
Terms
https://wildlabprojects.org/terms-conditions/