Tromsø
Adult Price from
365 NOK per
Join one of our female guides for a walking tour through Tromsø and learn about the remarkable women who have helped shaped this city into what it is today. Learn about life as a woman in this remote arctic city - from witches to wenches, Tromsø has them all. In this 45-minute walking tour, you'll be shown the best female-owned spots around Tromsø, so you can visit them after the tour finishes. You'll learn about the lives of the left behind explorers' wives, witches, and other women who ran the city in the north while the men were away.
Season: All year except red days and the month of May
Duration: 45minutes - 1 hour
Group size: 2 - 10 pax (Minimum of 3 adults to confirm the tour)
Minimum age: 6 years old (please assess your child's interest)
Meeting time: 10:55 in front of the Scandic Ishavhotel Fredrik Langes gate 2, 9008 Tromsø.
Departure: 11:00
Return: city centre
Carbon emmission: 8.3kg

Safety considerations: The tour involves some walking (at least 500m); the conditions may be icy, slippery, uneven, muddy, snowy, or otherwise. The temperatures may be extremely cold (sometimes below -16) please ensure you are wearing appropriate clothing and footwear.

Important information
- After booking with us you'll receive a confirmation email. Please read through the email carefully and ensure all details are correct. If you don't receive a confirmation email from us, please get in contact with our friendly team.
- Our terms and conditions and our generous 24hr cancellation policy can be found here.
- Always travel with travel insurance.
- Learn more about our ethical and responsible tourism initiatives, including about our meals, citizen science projects and research partnerships here.
- All participants need to complete the eWaiver before the tour/activity start time. Here is the link to our waiver. It's one eWaiver per booking, no matter how many Wandering Owl activities you join. If you have been on tour with us in the last 12 months, you do not need to complete another waiver.
- It's a great idea to dress in layers, so as you warm up or cool down you can add and remove layers. We suggest: woolen base layer, woolen sweater, down mid layer and a shell or or windproof jacket as the final layer. Jeans, especially skinny jeans aren't windproof nor do they have any thermal qualities. High heels and fashion shoes are unsuitable.
- We suggest to download WhatsAPP before travelling to Norway. We prefer to use WhatsAPP or email when communicating with our guests. Remember to keep your phone handy on the day of the tour incase we need to make last minute changes or communicate with you.


Looking for a restaurant recommendation, fun nightlife or cafe lifestyle in Tromsø? Here's our top picks!
Don't forget to like, follow & tag @wanderingowl in owl your adventures with us.
Taxes
Guiding Tax - 100% is guiding
Tags
SUITABILITY:Day Time, AGE:Adult, SUITABILITY:Gift Voucher, SUITABILITY:Family, INTEREST:Special Interest, AGE:Teenager, AGE:Infant, AGE:Senior, INTENSITY:Relaxed, INTEREST:Sightseeing, SUITABILITY:Only Men, SUITABILITY:Night Time, SUITABILITY:Only Women, SUITABILITY:Schools, SUITABILITY:Groups, SKILL_LEVEL:Beginner, AGE:Child, SUITABILITY:Any Weather, SUITABILITY:Only Adults, INTEREST:Family, TYPE:Tour, CATEGORY:Walking Tours
Make a donation Wild Lab Projects

Map of Tromsø area

Adventure cup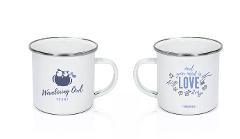 Souvenir package worth NOK650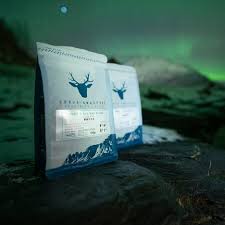 599 NOK
Includes a Wandering Owl Adventure Cup, a bag of locally roasted coffee, 5 postcards & an artistic map of beautiful Tromsø