Tromsø
Quantity Price from
790 NOK per
Join Wandering Owl and learn about night photography and low light photography. Bring your camera along with you and we can go through the settings together. You'll learn how to maximise your cameras potential in low light as well as learn about the different functions that are important for low light photography.

Once low light photography is understood we'll move onto Northern Light Photography. Capturing sharp images of the quickly moving northern lights—which, of course, only appear in difficult-to-photograph nighttime conditions—is notoriously tricky. Vastly improve your skills and feel prepared for the next light show by taking this small-group photography workshop in the centre of Tromsø. Whether you are a complete beginner or experienced photographer, learn techniques and tricks that make you proud of your aurora photos.
Learn techniques for photographing the northern lights in a location where they often appear in challenging conditions.
Suitable for complete beginners and more experienced photographers alike.

Enjoy personal attention and the opportunity to ask questions in this small-group class

Class takes place in an easy-to-find location and refreshments are provided
Please meet at our Nest 5 minutes before the workshop begins. If you are joining us the same evening for the Aurora Hunt or Star Walk on the Wild Side we can take you directly from our office.
Due to COVID-19 transmission risks, we can not take you back to the city centre in our vehicle unless you have booked a tour with us as we will be unable to sanitise the area before the tour guests arrive. We can assist you to call a taxi if you do not wish to walk.
Thank you for your understanding.
Tags
SUITABILITY:Day Time, AGE:Adult, ACCESSIBILITY:Asthmatic, INTEREST:Special Interest, AGE:Teenager, INTENSITY:Relaxed, AGE:Senior, CATEGORY:Photography Lessons, SKILL_LEVEL:Intermediate, SUITABILITY:Groups, SUITABILITY:Any Weather, TYPE:Lesson, SUITABILITY:Only Adults
Flexible rebooking & cancellation -18hrs before the departure time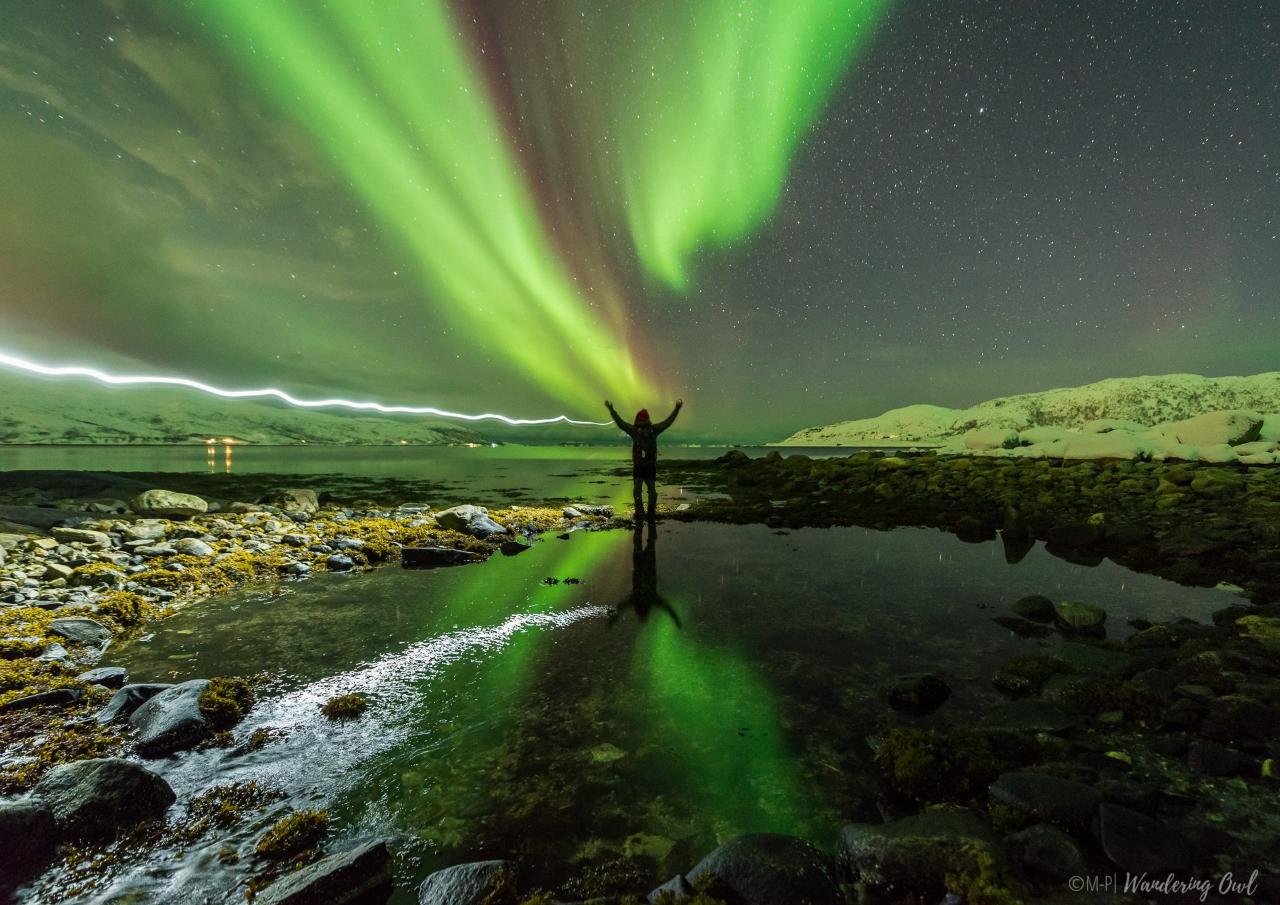 600 NOK
- Get 18hrs free cancellation or booking changes. - Any changes you wish to make to your booking must be submitted in writing at least 18hrs or more from the departure time. - Rebooking is always pending our availability on the date you wish to rebook for. We can not guarantee availability if you need to rebook. - This add on is only valid if purchased 15 days or more before the first departure time. - This product is non refundable. - This product is only valid for one tour - please indicate which tour you would like it to be applicable for. - Our regular cancelation policy is 24hrs. This policy gives you an additional 6hrs of flexibility. - See full terms and conditions before purchase.
Terms
This workshop does not include the Aurora Hunt