Tromsø
Quantity Price from
11000 NOK per
Name of project: Rewilding the Sea
Season: March-October
Includes:
- Transportation to and from Sommarøy
- Lunch (soup & bread)
- Wet suits
- Science talk
- Kelp forest dive
Group size: 3-7
Duration: 8-hour day, 1 day.
Location: Sommarøy
Price:
Dates:


What is the project plan?
We are going to meet at the Nest in Tromsø city centre. You will meet with a facilitator who will brief you about the project and the plan for the day.
We will then drive to Sommarøy to the dive site where you will be briefed. This briefing will provide you with all the information you need for the coming day, including safety equipment, our protocols, meeting places & times. We'll give you a thorough introduction to the site, diving instructions, the methods & what our goals are for the day and the project.
Before jumping into the crystal-clear turquoise water, we will have some lunch which will give us the energy needed for the dive.
We will then change into our dive gear in our warm and cosy sauna trailer and get ready to dive.
The time spent underwater depends on the environmental conditions. We will put the methods into action and remove the urchins and collect data as we go.


Detailed Itinerary:
09:00 Meeting at the Nest in Tromsø.
09:00-10:00 Welcoming with tea, coffee, snacks. Briefing, get to know each other, presenting the project and program.
10:00 Travel to Sommarøy 1 hrs (use this time to talk about the project?)
11:00 -12:00 Walk around the site and prepare equipment. Safety briefing.
12:00-13:00 Lunch (soup/sandwiches?)
13:00-15:00 Dive (duration depending on the water temperature)
15:00-15:30 Pack down
15:30-16:30 what do we do with the urchins?
16:30 Drive back to Tromsø
17:30 Drop off Tromsø - Debriefing & presenting data of the week and wrap up

Important information before booking/ program requirements
· You will need to speak intermediate level of English or French
· Minimum age is 16. Please assess your teenagers' interest for this activity, as all participants are required to contribute for the entirety of the project.
Why is this project so important?
Kelp forests are important habitats & nurseries for many marine creatures. Including endangered species such as wolf wish. Without these eco-systems, these marine lives are vulnerable to predation. Kelp forests also act as natural wave breaks, protecting our precious coastline from erosion. Additionally, kelp absorbs carbon dioxide from the atmosphere, & research is currently underway into how much it absorbs, & how effective it is at "sinking" the carbon into the ground (sea floor). By participating in our project, your holiday in Northern Norway will contribute to important science on many different fronts & you will be leaving a positive impact behind on local ecosystems & the local community.


Safety considerations:
This project involves walking, being in/on cold water, handling spiny urchins, handling tools, carrying equipment on challenging terrain. The conditions and terrain may be icy, slippery, uneven, muddy, snowy, or otherwise. The temperatures may be extremely cold (sometimes below -30) please ensure you are wearing appropriate clothing underneath your thermal or dry suit. Ask us for information & clarification about what is considered appropriate so we can ensure you are properly prepared.


Cancellation policy:
The Client will get a full refund of the Tour fees if they send a written cancellation for the Tour at least 10 days before the start of the Tour. If the Customer wishes to transfer or cancel a booking within this period, a 200NOK transfer fee will be charged.
The Client will not be entitled to a refund if they send a written cancellation of the Tour 24 hours or less before the start of the Tour, nor if they fail to attend the Tour. No transfers are available during this period and the Customer will forfeit 100% of the total Tour cost.


Not included:
· Transportation to and from Tromsø city centre
· Travel insurance


Read more about the project here:
Souvenir package worth NOK650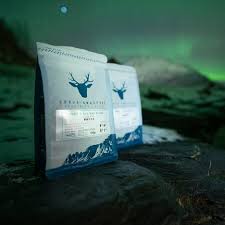 Wet card

2600 NOK
Combine this multi day citizen science projects with getting certified. Get your kayaking certification while contributing to science!